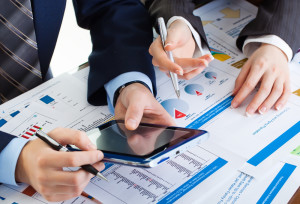 We all know how complicated the US tax code is, that's why having an experienced accountant by your side to help navigate the code is extremely advantageous. Evan Vitale is a Certified Public Accountant and a finance professional with particular expertise in real estate and construction.
When you partner with me, you have an asset by your side and a great resource to help you navigate the tax code to make it work to your advantage. The laws governing construction and real estate can be very complex at times, so I aim to make it easier for your business. Throughout the years, I have developed specific expertise to help your business navigate the ever changing market conditions in order to help your business succeed and enhance profits. Knowing how the industry operates and what issues may impact it allow me to deliver solutions that get tangible results.
I possess strong analytical skills, which enable me to be able to comprehend the unique needs of clients in order to identify and implement creative, yet practical solutions.  Contact me today and get ahead of the game by developing tomorrow's strategies today.
Real Estate
When the value of your wealth is subject to the whims of the real estate market, it's good to know your real estate accountant is well aware of current market dynamics and that your interest is always at the forefront. I can help real estate owners, developers and investors achieve their unique financial and operational goals. An important aspect of turning a real estate opportunity into a profitable venture is having careful financial oversight.
We are at an important crossroad in the US housing market.  The economy is bouncing back, but real estate is still considered volatile.  It's never been more important for investors to minimize their risk by working with an experienced real estate accountant.  From bookkeeping to important company decisions, experience here is key.  I am ready to be your go-to for real estate accounting.  I understand the subtleties of the business, as well as the challenges facing real estate professionals.
Construction
The construction industry has experienced significant challenges in recent years. Many construction companies had to make hard business decisions to survive the recession.  Managing profitability and risk in a changing market is a key to success and helps gain a competitive advantage to take your business to the next level.  I understand the construction industry and bring with me experience in all aspects of relevant accounting.  What's more, I can offer up-to-date data and assist in client comprehension to ensure business owners understand how the work will affect profit directly and positively.  Profit & cost analysis, fixed asset accounting, operational reviews – I offer many services for the construction industry.
Even if you have a bookkeeping system in place, you would probably benefit from more specialized services offered.  Industry-specific tasks like insurance compliance and fixed asset accounting is an important job, and takes experience to execute faithfully.  I can serve as a dedicated member of your team or as a short-term outsourced consultant.